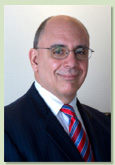 Matthew L. Ferrara, Ph.D. President – Westlake Trial Consulting, LLC Research Committee Co-Chair – American Society of Trial Consultants Conference Committee Chair – American Society of Trial Consultants Pro Bono Committee Member – American Society of Trial Consultants
Telephone: 512-461-7217    Email: mferraraphd@outlook.com
With more than 30 years of real-world psychology experience in the legal field, Dr. Ferrara provides invaluable insight to his clients as a trial consultant based on his reputable work as a forensic expert and extensive experience in the courtroom. As a forensic expert, Dr. Ferrara has testified in court more than 300 times in civil, criminal and family law matters. Dr. Ferrara has also been trained as a mediator.
Dr. Ferrara has served as a trial consultant on both civil and criminal cases, including patent, arson, high-profile sexual assault cases, wrongful death, trucking, contract, trade secret, product liability, family law matters, intellectual property, and defamation cases.
Dr. Ferrara's trial consulting expertise offers hard-to-find perspective to legal teams based on his experience in the courtroom and his intimate knowledge of the psychological scientific research on trials, juries, and the complex nature of decision making. Dr. Ferrara has extensive training in statistical analyses for small group research and he uses this knowledge to analyze focus group data.
Most recently, Dr. Ferrara developed a new approach to understanding and addressing the psychological process of forming a verdict, and he has been training numerous attorneys across Texas on WTC's new methodology. His work has also been recently published in The Jury Expert, the journal of the American Society of Trial Consulting.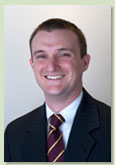 James Underhill, Psy.D.
Forensic Neuropsychology
Trial Consultant
Dr. Underhill obtained his doctorate degree in psychology in Illinois and since that time, he has been specializing in brain-behavior relationships. Dr. Underhill works as a forensic psychologist and trial consultant. In his work as a forensic psychologist, he performs neuropsychological examinations and testifies in court.  As a trial consultant, Dr. Underhill uses his understanding of brain-behavior relationships to help attorneys communicate more effectively with juries. In particular, Dr. Underhill enjoys using his knowledge of neuropsychological research to help attorneys create and deliver persuasive communication. In the past, Dr. Underhill has helped attorneys by writing or editing openings, direct exams, and closings.
Rob Cramer, Ph.D.
Professor of Psychology – Sam Houston State University
Trial Consultant
Dr. Cramer obtained a doctorate in psychology from the University of Alabama, which gave him the opportunity to work with Dr. Stanley Brodsky, one of the most well-known and highly respected researchers in the area of psychology and the law.  Dr. Cramer had the opportunity to collaborate with Dr.  Brodsky on the interface of psychology and the law. Dr. Cramer also worked with Dr. Brodsky in the delivery of actual trial consulting services.   Dr. Cramer currently works as an Assistant Professor of Psychology at Sam Houston State University (Huntsville, TX), where he teaches and supervises trial consulting, psychotherapy, and psychological assessment. Dr. Cramer's specialty is assisting attorneys with witness preparation. Dr. Cramer uses a researched-based witness preparation methodology. Dr. Cramer's expertise in witness preparation also allows him to offer consultation on a variety of witness-related issues, such as witness credibility, direct examination and cross examination.  Dr. Cramer has conducted and published research regarding jury decision-making, witness testimony, perceptions of hate crimes, minority defendants, and judgments of expert and lay witness credibility. Dr. Cramer has published his research in some of the leading psychology-law forums, including Psychology, Public Policy and Law, Law and Human Behavior, and Behavioral Sciences and the Law.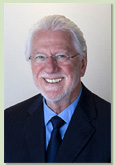 Charles R. Dickson, Ph.D.
In Memoriam
Dr. Dickson was the President of Trial Science, Inc of Reno Nevada for 24 years. In 2008, Dr. Dickson moved to Austin, Texas and created Westlake Trial Consulting, LLC. After several years of mentorship, Dr. Dickson sold Westlake Trial Consulting, LLC to Dr. Ferrara. Dr. Dickson continued his mentorship role with all the members of Westlake Trial Consulting, until his death on 01-18-12. Dr. Dickson was an awesome presence in the filed of trial consulting and tremendous mentor to all the members of Westlake Trial Consulting, LLC.  Before his death, Dr. Dickson worked on some of the largest civil  cases in the nation.  When he was not working as a trial consulting. Dr. Dickson enjoyed his hobby of photography and spending time with his children and grandchild.